The Digital Legacy Conference is an annual, not for profit conference ran each year by the Digital Legacy Association. It has taken place at the Camden Collective, UCL Partners, St Joseph's Hospice (all in the UK) and Siena College (USA). The conferences addresses how professionals are addresses digital legacy and digital assets and how standards can be improved. It is free to attend.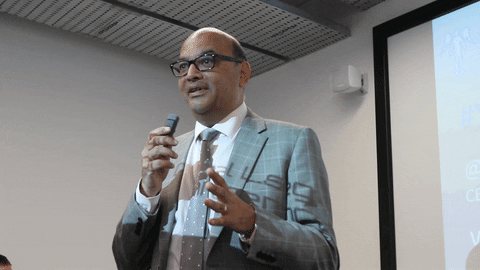 Press Example (British Medical Journal)
The Digital Legacy Conference 2016 review by @SocialEmbers https://t.co/vUg1PUwrgU #DigitalLegacy #BigConversation pic.twitter.com/uRvkU9l0eF

— Digital Legacy Assoc (@DigitalLegacyCo) May 31, 2016
The Digital Legacy Conference brings together speakers from the technology, social care, health care, arts, funeral, education and legal sector who are disrupting and innovating within death, bereavement, communicaitons and end of life planning.
Great day at the #DigitalLegacy Conference at Siena College with @JamesNorris and a wonderful group of speakers. pic.twitter.com/ATD5ze6QyK

— Carla Sofka (@CarlaSofka) October 27, 2018
Planning for the future? Don't forget your #DigitalLegacy, and don't leave it too late. Read this moving story from our own staff member Sue & find out more on our website >https://t.co/yQ2vGAcuUA @DigitalLegacyCo @SocialEmbers @finalwish @DyingMatters #Hospice #EOLC #ACP pic.twitter.com/UvhNvW66Tj

— Dorothy House (@DorothyHouseHC) January 29, 2018
The Digital Legacy Conference 2019
The Digital Legacy Conference 2019 details will be published in due time.