We are delighted to announce that this year's Digital Legacy Conference will take place between 2pm and 6pm on Saturday 14th May at St Joseph's Hospice, London. The Digital Legacy Conference is an annual event ran by the Digital Legacy Association and DeadSocial.
Free tickets now available:
This year's conference will be limited to 100 people and tickets provided on a first come, first serve basis. Tickets can be reserved below.
Last year's Digital Legacy Conference
Last year's conference attracted 100 attendees.  Highlights included Dr Mayur Lakhani delivering a passionate and articulate presentation on the importance of end of life planning, Evan Caroll flew over from the USA to present the conference's keynote and his predictions for the future of areas relating to digital legacy and Dr Mark Taubert highlighted how patient behaviours on the wards have changed with the mass adoption of connected devices and social media. The wonderful Jack Rooke (Resident on-air expert in bereavement and mental health for BBC Radio 1's 'Surgery', resident artist at Soho Theatre and Comedian) stepped up as the conference's master of ceremonies.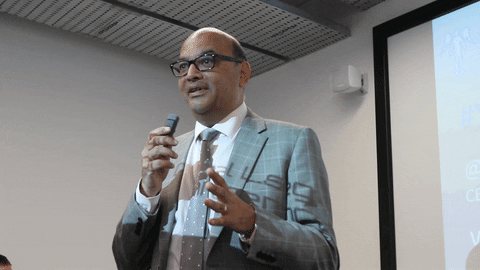 Information about last year's conference can be viewed at www.digitallegacyconference.com. This website will be updated on the 1st May 2016 with the full speaker line-up and agenda for this year's conference.
First batch of speakers confirmed
This year's speakers will include James Norris (Digital Legacy Association), Gary Rycroft (Solicitor & Partner at Joseph A, Jones & Co and Dying Matters Chairman). We also welcome back Dr Mark Taubert (Palliative Care Doctor. Assc. Editor for BMJ Supportive and Palliative Care and Non-Exec Director for DeadSocial).
*The full list of speakers and the papers presented will be announced closer to the time. There is still time to apply as a speaker. If you would like to present at this year's Digital Legacy Conference please visit: https://digitallegacyassociation.org/digital-legacy-conference-2016-call-for-papers.
Sponsorship / Supporter announcement
The Digital Legacy Conference is free to attend due to our kind sponsors. This year the venue is being provided by St Joseph's Hospice and for the second consecutive year, Leverton & Sons will our second tier sponsor. We still have the 'Superhero headline supporter' package available. Details can be found below:
Superhero headline supporter (£1000) – The Superhero supporter will ensure that the conference is filmed and that all conference videos are edited and made available online for all to view for free online. The superhero supporter will feature on the Digital Legacy Association and Digital Legacy Conference website. The Superhero is also invited to speak about their organisation at the conference. The superhero's logo will also be added to all conference videos. High quality photos and videos will also be provided to the sponsor for use in their own marketing campaigns.
Venue supporter (Provide the conference venue)
St Joseph's Hospice supports people in East and North East London with serious, life-limiting conditions.
They help local people, supporting their choices and making sure they get the help they need, whether that's spending time at the hospice or being supported at home. St Joseph's also offer a wide range of services to families and carers to help during difficult times.
Second tier supporter (£200) – Provide food and drinks for conference attendees.
Levertons funeral directors have been helping the bereaved in North London for over 225 years. The company's longevity is testament to their sensitivity to people's changing needs from one generation to the next. Eco-friendly arrangements have been an integral part of their service for many years now. Levertons believe that listening carefully to the bereaved and honouring the wishes of the person who has died is their most important function. To find out more about Levertons visit www.Levertons.co.uk. You can also keep up with them on Twitter, Facebook and other social media platforms.
The Digital Legacy Conference is an annual sharing of ideas. It will also be one of the many events taking place as part of Dying Matters Awareness Week 2016.
*Editors wanting to cover this conference are welcome to get in touch via: papers@digitallegacyassociation.org
If you reserve a ticket and are unable to attend please cancel the ticket. This may allow someone else is able to attend in your absence.
The Facebook event page for the Digital Legacy Conference 216 can be found here: https://www.facebook.com/events/1631936163737680/ 
 How to find the Digital Legacy Conference at St Joseph's Hospice
Tweet about the Digital Legacy Conference
The Digital Legacy Conference 2016 – Free Tickets & Speaker Announcements https://t.co/h9hJPVirrk #BigConversation pic.twitter.com/Ounze9qmuy

— Digital Legacy Assoc (@DigitalLegacyCo) April 13, 2016
See you on the 14th May 🙂